With this year's holidays approaching fast, many people are buying new products for their homes. They can function as great gifts – if you know what you're doing, that is. But for many new buyers, all of these new products can be daunting. So, I'll be outlining purchase and usage guides for many of the popular products this season.
Amazon Alexa-Enabled Products
---
One of the many popular technology products this season is the Amazon Echo or one of the other Alexa-enabled products in Amazon's line. With the number of different models they offer, it may seem difficult to choose at first. This guide will hopefully make it easier to choose which one is right for you.
The list of products includes:
Which one is right for you?
The Echo Dot is the cheapest option on the list and is also the smallest. This means it can be easily placed anywhere you need and can be easily hidden away if necessary. This, however, also means it does not have all of the same capabilities as the larger models. Namely, the speakers are not very loud and intended for allowing Alexa to respond to your queries, rather than play music. However, as with all of the other products in this lineup, it can connect to a better speaker or home theater system via Bluetooth or an auxiliary audio cable. The Echo is the new mainstay of the lineup, with many different customizable designs and a full speaker system for all of your audio needs, (although the auxiliary and Bluetooth options remain available). This is the most well-rounded choice, while still maintaining an affordable price tag. The Echo Plus is very similar to the Echo, although it includes a built-in smart home hub, which allows you to connect many products such as Philips Hue smart lights. The Echo Spot and Echo Show are similar, both of which maintain the full functionality of the other Echo products, but the difference is that they have screens and cameras, as well as a microphone and speaker. This means you can view information, as well as products, images, and video chats with the Spot and Show. With these two, the decision really comes down to available space and budget.
Setup
Once you make a purchase, it's actually very simple to set one up. You will, of course, need a smartphone and internet connection. You first need to download the Alexa app from either the App Store or Play Store, and then you'll have to sign in to your Amazon account. From there, unpack your device, and plug it in. Once it starts up, the indicator light ring will turn orange. Once that happens, you'll need to go into the settings tab of the app, and click "Set Up a New Device." From there, follow the on-screen instructions and you'll be all ready to go!
A complete list of commands you can use with your new Echo
Philips Hue
---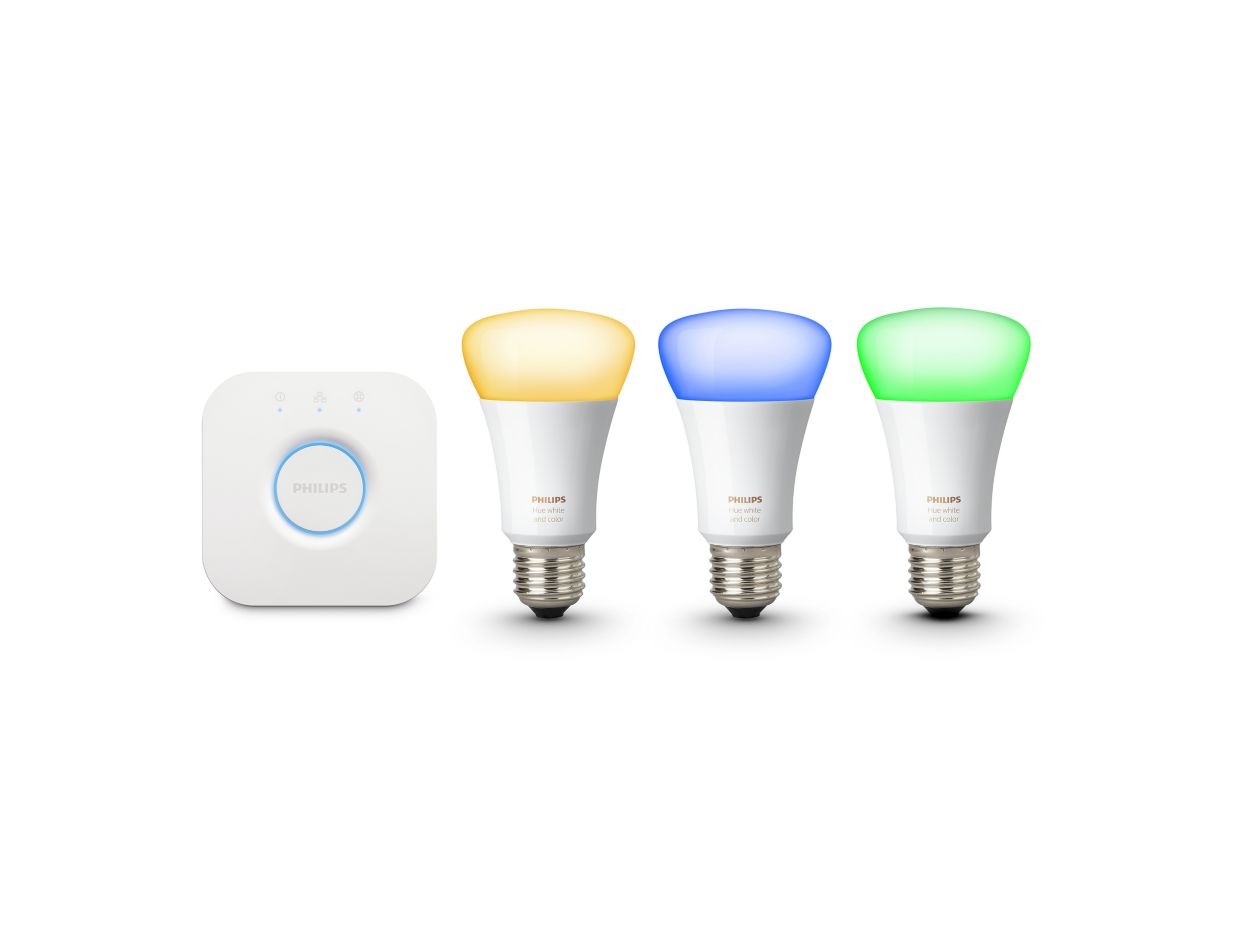 Another popular product is the Philips Hue line of smart home lighting products. This consists of LED light bulbs and light strips, as well as RGB lights. These are all connected via a link/hub. These products will function as normal light bulbs, with the advantage of being LED, energy-efficient, and connected to the internet. This means they'll save you large amounts of energy, and allow you to remotely control your lights via smartphone, or smart home hub device (i.e. Amazon Echo, Google Home, etc.). So, you can remotely control your lights, as well as put them on a timed schedule or a location-based one. These devices are relatively simple to set up. All you need to do is install the app, plug in the hub, and run the connection process. Once that is done, the bulbs can simply be screwed into the sockets of your choice. Keep in mind – in order for them to be controlled, you have to leave the light switches in the 'on' position.